My name is EKAH, also known as Steampunk Grub, a goggles-wearing grub and visual artist. I'm interested in exploring the surreal, the absurd, the nonsensical, and the beautiful through images in all media and tell a story in the process. Some of the tools I use include brushes, pens, pencils, pixels, 3D polygons, and motion. I hope to combine my knowledge of various fields and tools to develop and create works using unique process and visuals.
Bio
I was born in Seoul, South Korea and grew up in New York City.  I attended High School of Art & Design in NYC, then studied Communication Design at Parsons School of Design in New York City and Paris, with background in fine arts foundation. After college, I worked as a graphic designer and art director for advertising agencies in New York City. My interest in 3D/CG led me to eventually working in broadcast animation and video games. I have worked with clients such as Jim Henson Productions and Mattel Interactive. I have since lived in France, San Francisco Bay Area, Orlando, and Montreal, Canada. More recent works have been featured in Sky Gallery, MTD ART: Moving Pictures Through Your Neighborhood, LIGHTBOX public-art installation, Boneyard Arts Festival, and 40 Point One gallery.  I have also participated as an artist in Imbibe Urbana's Makers on Main, Pygmalion Festival/The Made Fest, and as a presenter at Pechakucha Night Champaign-Urbana.  I currently live in Champaign-Urbana area in Central Illinois with the most supportive spouse and two cats.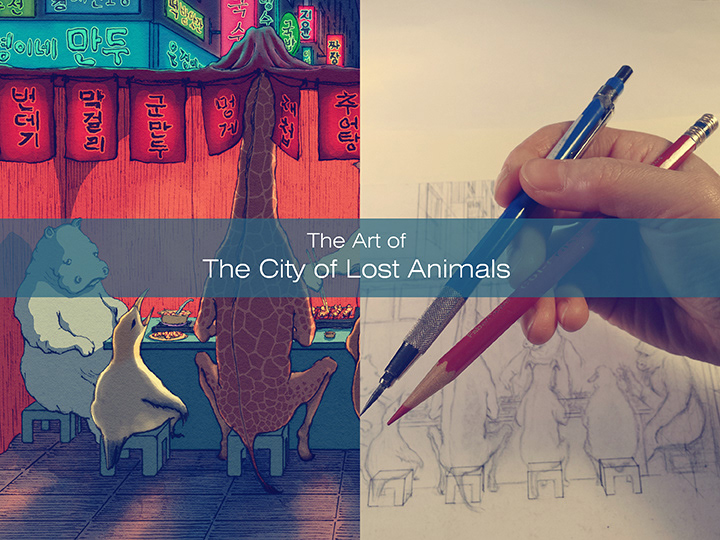 40 North presents Artists at Work: EKAH
I was profiled in an "Artists at Work" Video Series by
40 North
. 
Videography and editing by Amanda Baker /
Five Foot Productions
.