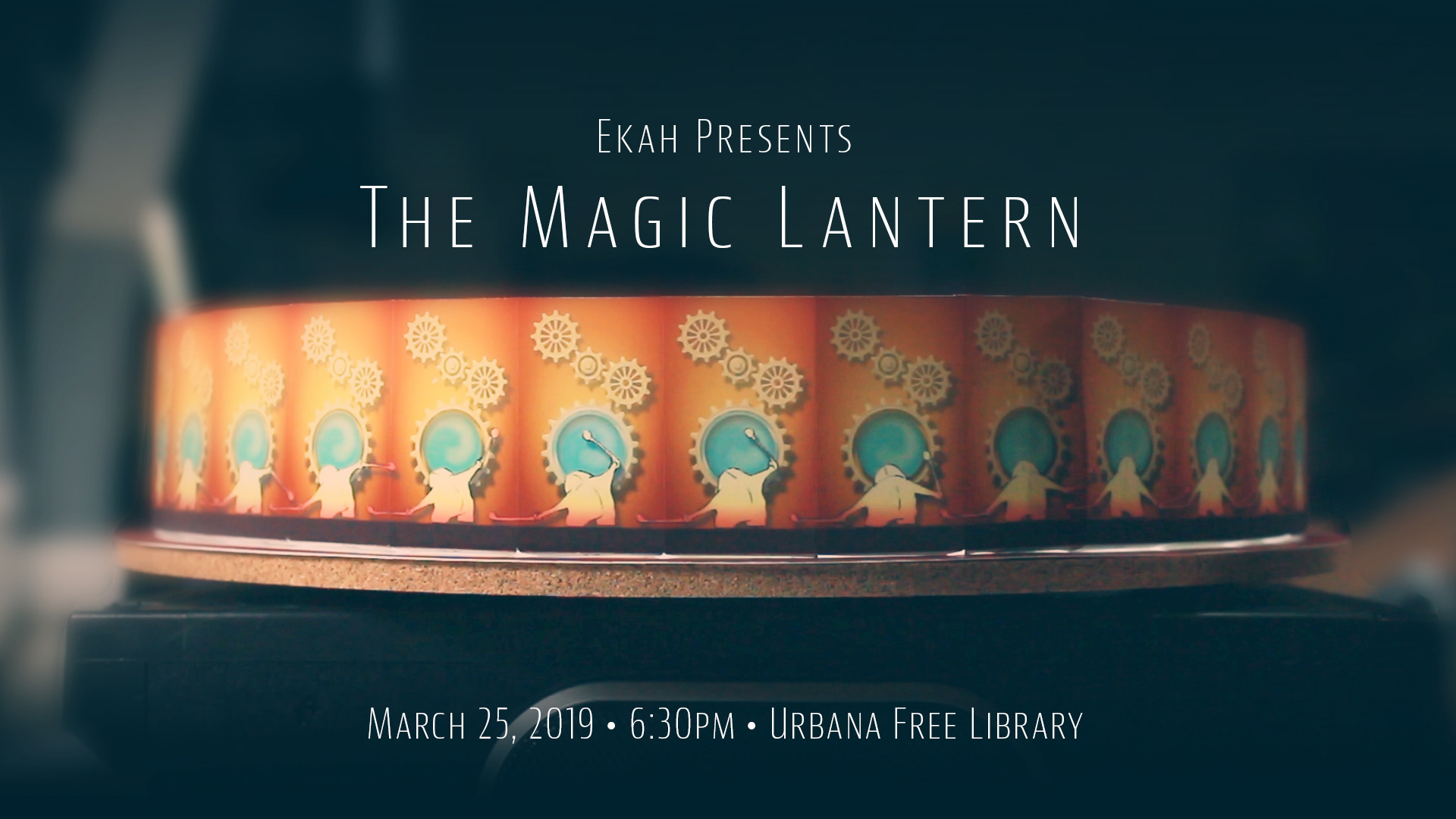 The Magic Lantern
I am a Urbana Arts Grants 2018 recipient for my animation project,
The Magic Lantern.
The Magic Lantern is an ongoing series of interactive animation projects which explore
the art of animation through various, animation-viewing contraptions of the old and the new. 
The March 25th event will showcase my animated work and interact with the medium in a live-audience demo - zoetrope, praxinoscope, turntable zoetrope, mutoscope, and contraptions I have modified for the project.
The project is in part funded by
Urbana Public Arts
and City of Urbana. 
Monday, March 25, 2019
6:30 pm - 7:30 pm
Urbana Free Library
The Lewis Auditrorium
210 West Green Street, Urbana, IL
Free Public Event
Event Page: https://www.facebook.com/events/534935480347826/